Larger pots, in small groupings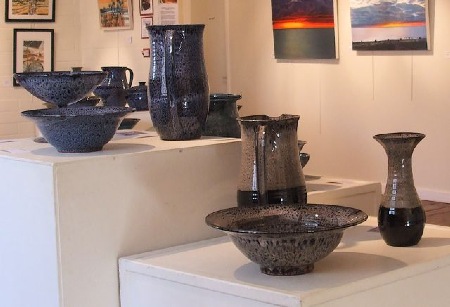 Pitchers waiting to be taken home to be filled with beer or Pimms on a summer's days but just as likely to be filled with flowers as a centre piece

Big Bowls to fill with fruit or a dinner party salad

A Comport raising itself above the table

Lustre glazing on the goblet ……A new life for an old friend

I have made goblets as long as I have been throwing and making pots……Inspired by the church chalice it became something very different………Here you can see the evolution from those honest grails.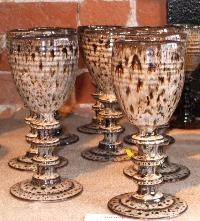 Goblets from the 1990s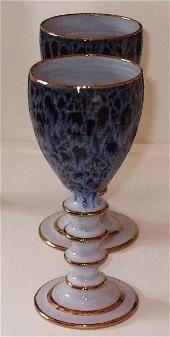 The Goblet as it is today, dressed in gold

I make pots from my life experiences and interactions with those I love

Teapots god bless them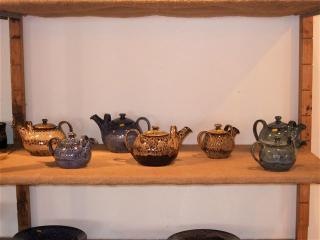 You either get Teapots or you don't.
Like most of us I have been known to throw a teabag in a mug but ……… tea from a tea pot, warmed before use, stirred vigorously with a small wooden spoon then poured fresh from a pot that does not dribble all over the table, is a pleasure of the moment.
It's a Zen thing.

Trinket pots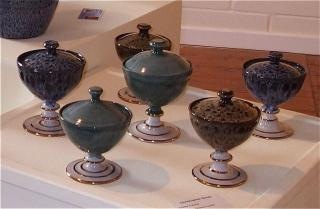 My first grand daughter inspired this pot.
The bowl beneath the lid is lined in lustre glaze. A pot for her treasures as she grows up. I made four from which to choose one for the christening present.
The others I put into an exhibition and sold all of them. I obviously got that one right first time of trying. It happens now and again.

Graeco-Roman Vase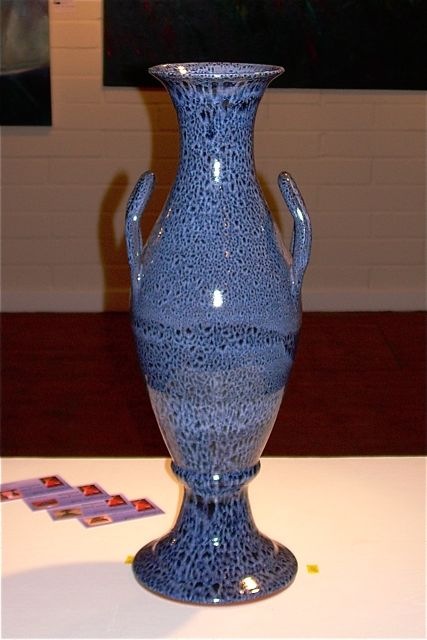 This style of vase is ageless. A design of more than 2000 years and it still works. It is curvacious and sensual, and a pot that sits well in any prominent position in the home.

Made for a friend who had broken the one she had bought some 30 years before in Greece, she brought the broken pot to my studio and asked if I would make one for her using my glazes.

I made three and she chose the one she liked best. Again, I sold the rest very quickly and so it has been a pot that has become one of my favourites both to make and glaze.

A platter bowl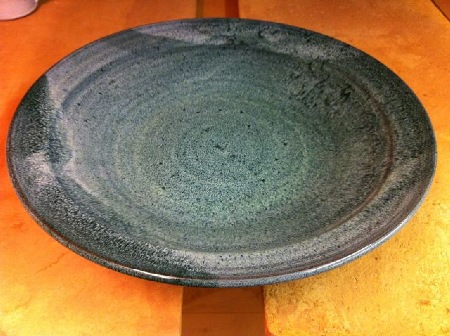 Wide, shallow and open, it is a pot for the cook.

A practical pot, what Terrance Conran called an 'Honest Pot'.

I have one at home in the brown glaze and it is my favorite for serving tomato and basil salad with red onions, dressed using date balsamic vinegar with lemon olive oil and of course salt and pepper.