Exhibitions pots from Peter Peers Gallery & Aldeburgh Music

Casseroles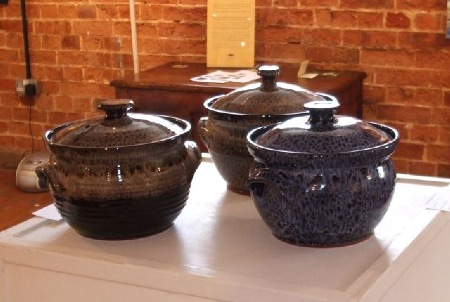 These are sized as a 6 pint Casserole, a good family size

A Comport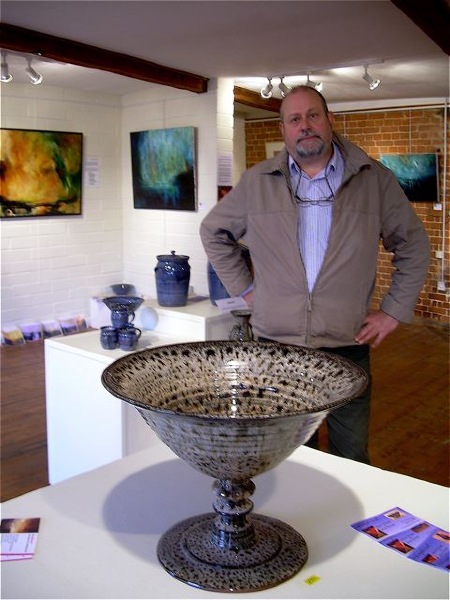 A Pedestal Pot of this size becomes a Comport.

A Bowl on a Stem

I still make these in one piece just to make life difficult for myself.
Some pots are OK and some are the business, this one was one that really worked all the way from richness of the glaze finish to form and function.

Bread Bins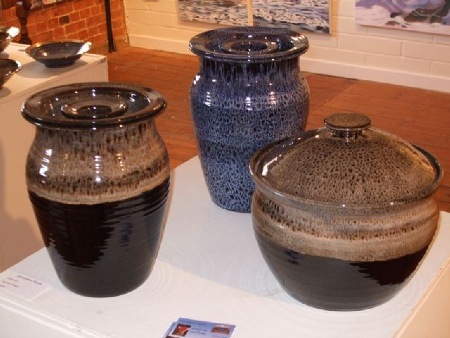 I used to make the Bread Bins for Habitat in terracotta but now make a bin that is slightly smaller but still big enough for a good sized loaf and other pastries.

They are no longer terracotta with a simple internal glaze, these are pots that suit the dynamic qualities of reactive glazes.

Some of my standard bowls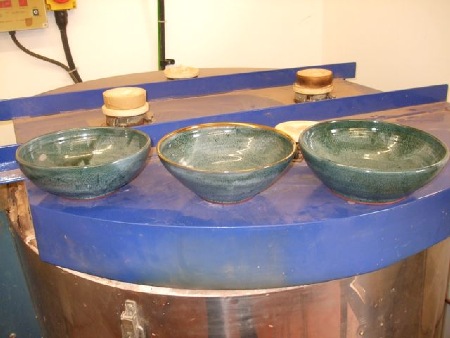 The Bowls are of a size that lends itself to many uses. Salad bowls, servers you name it and it probably does it.…They are oven proof as well (kiln firing just under 1100 centigrade)

Rustic Racking in the Pond Gallery at Aldeburgh Music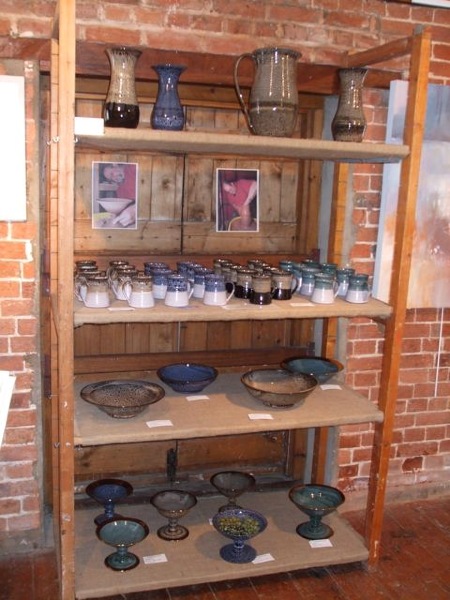 I dip my pots in the glaze to get lively tones and textures from the firing, if I sprayed my glazes on they would be boringly uniform and flat.

A good hand thrown pot is tactile as well as a visual experience when using it.

Each mug is different because of the reactive glazing method yet this style of glazing means that a set effect is always achieved.

The glaze gives character to the pot so you can always find your favorite mug, from within the group, on the shelf.